Top 3 Best Sources of Inspiration for Travel
There's no question that travel is one of the most rewarding experiences in life. When it comes to travel, inspiration is key. If you're feeling motivated and inspired, then the journey is that much more enjoyable.
However, finding travel inspiration can sometimes be a challenge. Since Replogle Globes is so passionate about this topic, we've put together a list of our top 3 sources of inspiration for travel! Pro tip: desktop world globes are a great place to start. Whether you're just starting to plan your next trip or you're well underway, these tips will help get you excited about exploring the world.
Let's get right into it!
Why Is Traveling Important?
The importance of traveling cannot be overstated. Here are some of the most important reasons.
Diving into new cultures: Of course, another big perk of travel is the opportunity to learn about other cultures. There's no better way to do this than by immersing yourself in the culture itself. This could mean anything from attending a traditional dance performance to trying new foods.
Self-development: Travel can also be a great opportunity for personal growth. When you step out of your comfort zone, you're forced to grow and adapt. This can be a great way to learn more about yourself and build confidence.
Trying the cuisine from other parts of the world: One of the best things about travel is the food. When you're in a new place, you have the opportunity to try cuisines that you might not be able to find at home. This is a great way to broaden your horizons and learn more about other cultures.
Find inner peace: In today's fast-paced world, it can be easy to get caught up in the hustle and bustle. Traveling can help you find a sense of inner peace and calm. This is especially true if you're visiting a place that's known for its relaxation and beauty, like the beach or the mountains.
Making lifelong friends: It's easy to meet new people when you're traveling, and you'll often find that they're open to forming lifelong bonds. This is because you share a common interest: exploring the world!
Traveling improves your health: Believe it or not, travel can be good for your health! Studies have shown that traveling can reduce stress, improve mental health, and even boost your immune system.
#1 Find Your Future Travel Spot on the World Globe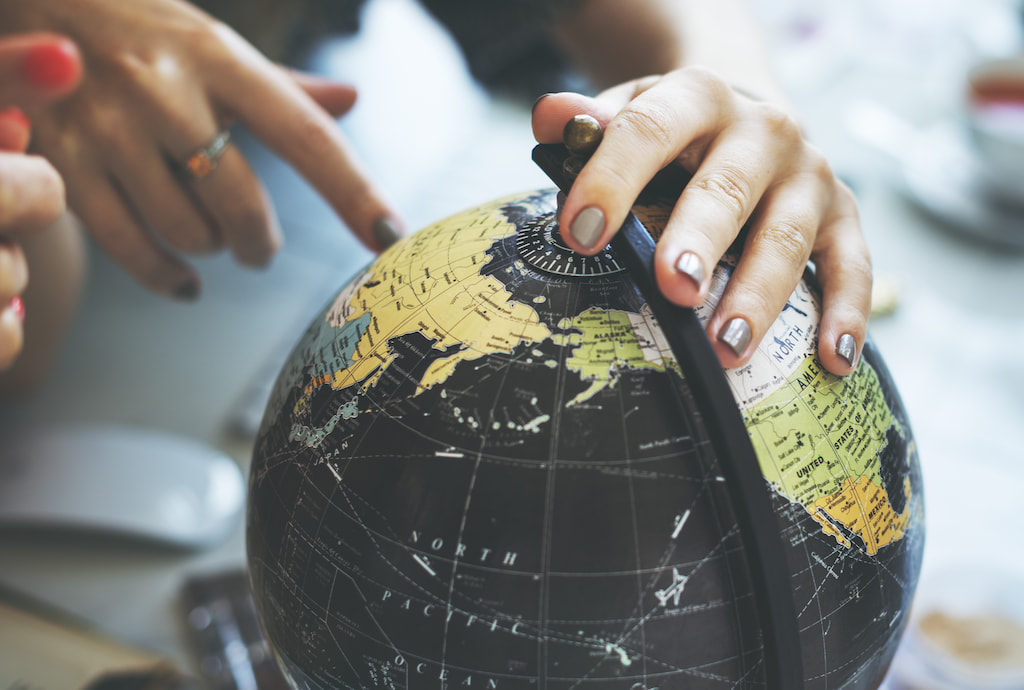 Now that we've gone over some of the reasons why traveling is so important, it's time to start planning your next trip! And what better way to do that than considering a travel globe as your next inspiration source? With a world globe, traveling to a future dream destination is much easier to visualize.
There are so many amazing places to see in the world, and a Replogle globe is a great way to start visualizing your options. Whether you're looking for a place to relax or a place to explore, you're sure to find it on a world globe. And once you've found the perfect spot, you can start planning your dream vacation!
Consider a National Geographics globe collection to learn more about the world around you. What's great about these globes is that they're not only aesthetically pleasing but they're also packed with information. The cartography is beautiful and you're sure to learn something new from these globes.
If you're looking for an extra interactive way to explore the world, consider an augmented reality globe. These travel globes use cutting-edge technology to bring the world to life. You can learn about different countries, landmarks, and more with the help of augmented reality. There is even a globe to track travels with. No matter what type of traveler's globe you choose, you're sure to find inspirational travel material for your next travel destination.
#2 Look for Travel Inspiration in the Reading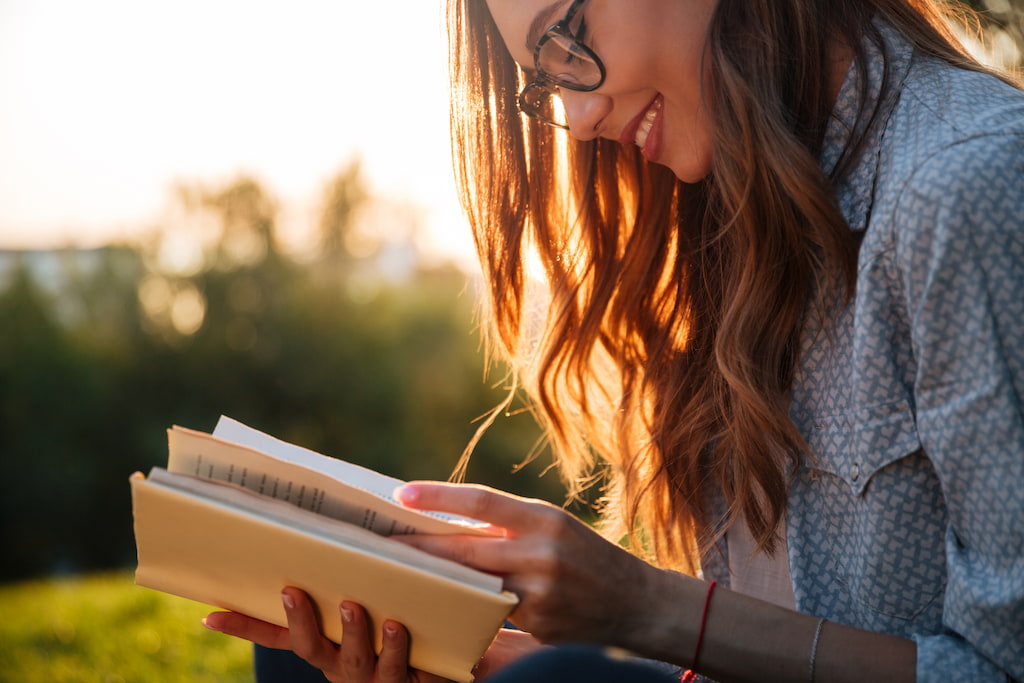 Considering how busy our lives are, it's no wonder that so many of us feel the need to escape from time to time. And what better way to do that than by reading? When you read, you can transport yourself to another world entirely. You can explore different cultures, worlds, and even universes. And best of all, you can do it from the comfort of your own home!
If you're looking for travel inspiration, consider picking up a travel book. After all, before the internet, travel books were one of the best ways to learn about different cultures and destinations. And even though we now have access to a wealth of information online, there's still something special about reading a travel book. There's something about the physicality of a book that makes it feel more real.
But if books aren't your thing, checking out travel blogs is a great way to get inspired. There are so many amazing travel bloggers out there who are sharing their stories and experiences. And since they're often written in a first-person perspective, it's easy to feel like you're right there with them. Some of the best travel inspiration comes through words.
#3 Wake Your Wanderlust Up with the Movies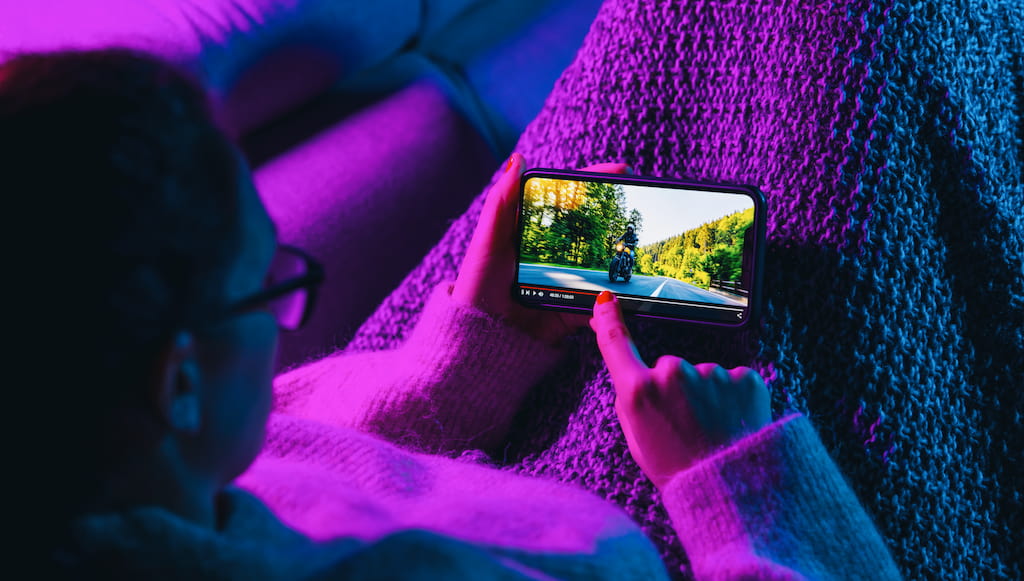 For those looking up how to get inspiration for travel, movies can be overlooked. But there's no denying that movies are a great source of travel inspiration. After all, they're one of the most popular forms of entertainment for a reason. And when it comes to travel, there are so many amazing films out there that can inspire you to explore the world.
One of the great things about travel movies is that they often showcase destinations that you might not have considered before. And even if you have no intention of ever visiting the place, it's still fun to watch and dream about.
But travel movies aren't just about pretty pictures. They can also be a great way to learn about different cultures. Many travel films do an excellent job of showcasing the customs and traditions of the places they're set in. And even if you don't understand the language, you can still get a sense of the culture. Inspirational travel content is just a few clicks away.
Conclusion
No matter what your interests are, there's sure to be a source of travel inspiration for you. Whether you're looking for a new place to travel to or just want to learn about different cultures, these three sources are a great place to start. And if you're particularly interested in globes, why not order a custom globe to help you with your unique traveling desires? We can help you, just contact us!
So get out there and start exploring the world! Thanks for reading.