World Globe Mounting Styles: How to Choose a Globe's Meridian
When it comes to purchasing world globes, you can't go wrong with floor globes by Replogle. Whether you're looking for world globe stands or just a globe with meridians, there are many mounting styles to choose from!
In this blog post, we will go over everything you need to know about the world globe stands.
What Is the Globe's Meridian?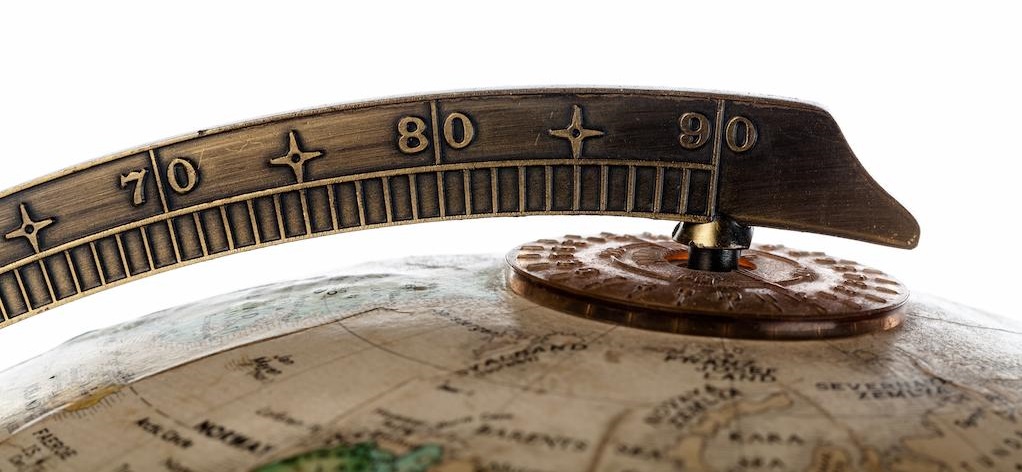 The globe's meridian is the metal or wooden ring that encircles a world globe. It acts as an important structural piece in that it helps to mount and secure the globe to its stand, however, depending on the type of globe, it can be functional as well.
The most common type of meridian is a semi-meridian or half-meridian. This is the simplest format in which one side of the ring is a single line or curved bar and serves only to affix the globe to its base. On some decorative models, full meridians are featured with both sides laden with coordinate markings for precision
World Globe Stands & Mounting Styles
World globes on stands can be elegantly showcased as an eye-catching piece of décor in any space. Let's explore some of the unique and popular versions of stands and mounting styles.
Semi-Meridian Mounting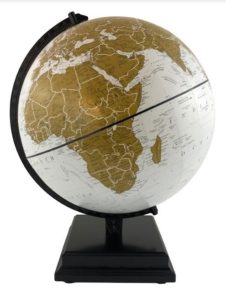 Semi-meridian mounting is a great choice for those looking to display meridian globes on stands in an elegant yet simplistic way. A globe with meridians like this consists of a single curved or straight bar on one side of the ring that holds the globe in place and gives it structure. This style is both affordable and secure.
Full Swing Meridian World Globes
Full-swing meridian globes are perfect for any home, office, or classroom. They feature a stunning 360° horizon ring with longitude and latitude markers for precise observation. An adjustable armature system allows users to tilt the parts of a globe stand up and down for the perfect viewing angle.
Full Meridian Mounting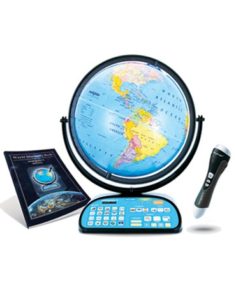 For full meridian mounting globes, this globe style features a full meridian mounting so you can move it easily from left to right without tipping it up or down. It stays stationary, making it perfect for any home, office, or classroom.
Cradle Mounted World Globes
Cradle-mounted world globes bring a touch of elegance to any space. This unique design securely suspends the globe between two arches, allowing it to be observed from all angles. With added tilt control and customizable height options, you can take advantage of its precise positioning for optimum viewing pleasure.
Inclination Mounted Globes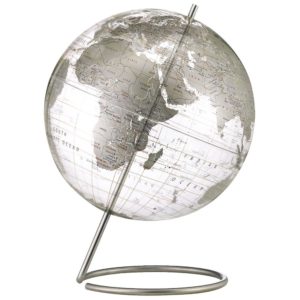 Inclination-mounted globes provide an attractive, eye-catching way to display your world globe. This base easily adjusts, allowing you to adjust the tilt of the globe up or down. This type of mount offers flexibility and convenience when it comes to displaying your world globe.
Sit-on-Top World Globes
Sit-on-top world globes provide an interactive and fun way to explore our planet. With this sturdy base, you can sit right on top of the globe and spin it to your heart's content by hand. This type of mount also features a tight grip design so you can be sure that your globe won't move or slip while in use.
How to Choose the Mounting Style of Your Globe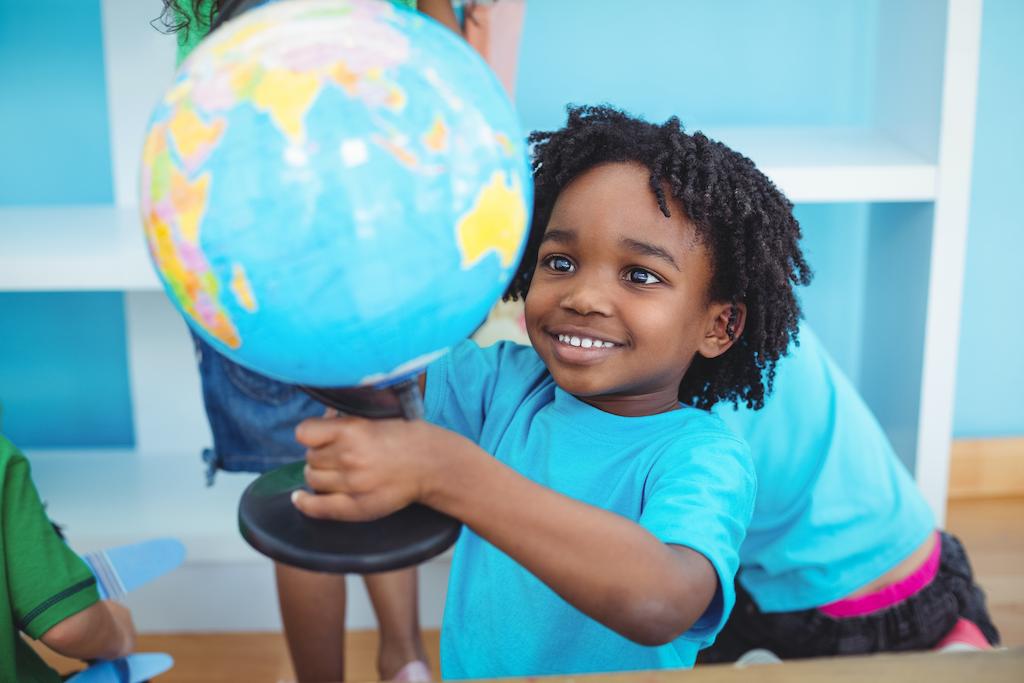 Choosing the right world globe stand can be a crucial decision. Consider the overall aesthetic of your space and how the mounting style fits into it, take appropriate measurements, think about whether you need the flexibility to move or adjust your globe easily, and make sure you have enough visibility and access to display it safely.
Upgrade your home or office space today with the perfect piece of decor: a Replogle globe! With a variety of world globes on stands, you can make sure to find the perfect stand for your world globe.
Contact us today if you have any questions! We'll guide you through our selection of stands and help you find the best one for your world globe.